Women's History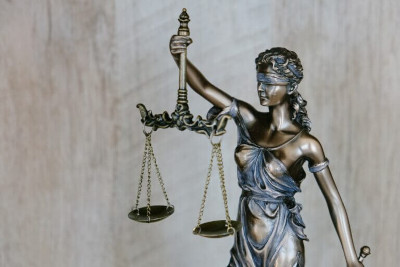 A Message from Attorney Melissa Renza
March is Women's History Month, a month dedicated to celebrating the role women have played in American history. BC Law would like to use the month to educate, observe and honor the women who have paved the way for today's America.
My name is Melissa Renza, Personal Injury Attorney here at the BC Law Firm. As a young female attorney, some people ask what drove me to pick this profession. For me, the answer is not always "what," but "who." My list includes my mother, Ruth Bader Ginsburg, Elle Woods, Denise Welter, Sandra Day O'Connor, Rosa Parks, Anne Frank, Sojourner Truth, Marie Currie, Melinda Gates, Eleanor Roosevelt, etc.! I could go on for a while with a list of women who have impacted my life and the lives of countless others; there would not be enough room.
The truth is, many women I have encountered, in-person and print, have made an impact on who I am and why I chose to be an attorney. I confess, however, that I am generally more fueled by the women who have broken down barriers, shattered glass ceilings, and performed at the top of their field.
I recognize that I became an attorney because I wanted to, and I worked hard to achieve that goal. But I also know that being able to pursue that goal was due to women who came before me, making it possible and not at all out of the ordinary. I hope that I can someday be at least a tiny bit of inspiration for some young women who will come after me. My goal is to tangibly make a difference in at least one young female's life, to support her and let her know that her dreams are not just possible but likely. I want to cheer her on to the finish line and encourage her not to give up when it gets complicated because it always does.
I have seen firsthand how hard it still is to be a woman in my profession. Nothing is better than walking into court, mediation, or deposition only to be asked if I was a paralegal, court reporter, or assistant. Just those three guesses; then I have to break the good news. Trust me when I say I have much respect for all of those positions (I was a legal assistant before law school), but I used to be baffled that it didn't occur to the men opposite me that a fourth guess that I was the attorney was the best one. I am in my twenties, so maybe some of that was due to my age, but still.
Being counted out and underestimated was one of my driving forces in my early career. I worked harder, networked constantly, got in the office before anyone else, and always took work home with me. I even learned to play golf because I wanted to be in on the conversations, networking, and promotions that were happening without me on the course. Happily, I found that I enjoy the sport enormously and I now play all the time just for fun.
Once I got my attorney footing, I became a board member of the Georgia Association for Women Lawyers to do what I could to lift and support other women attorneys in my area. Now, being back in South Florida, I am always looking for opportunities to celebrate the women who impacted our history and opened doors for me, and others, to take advantage of the opportunities they created. I urge everyone around me to recognize the accomplishments women have made in our lives today.
For more information about Women's History Month, please visit: