Personal Injury
Car Accidents

Port St. Lucie Car Wrecks
Car Accidents are events that change lives. The stress that follows a car accident can be overbearing for you and your family. The physical disabilities, chronic pain, and medical costs arising from your injuries are likely to reflect only a portion of your accident-related losses if you have been severely hurt. In the hours and days after a crash, so much happens, and in the middle of the uncertainty of it all, you have to make crucial choices that can influence you for years to come. It's the most important choice to select the right personal injury attorney for your car accident. Offer us the specifics of what happened, and if we agree that your car accident injury has merit as a claim for personal injury, we will tell you. You may be entitled to compensation from your insurance provider beyond the coverage. If you or someone you love got injured in a car accident, please get in touch with one of our car accident attorneys at BC Law FL.
Florida Car Accidents Law to Saint Lucie Car Accidents
In your particular accident, there are unique auto insurance, liability, and fault laws that can come into play. Understanding Florida's car accident laws will help you learn your rights and obligations. Our lawyers are always available to answer any specific questions about car crashes you have and to provide you with knowledge about the laws of the state.
Our attorneys are extremely knowledgeable and experienced in handling automobile accident cases across Florida. The following are a few basics of Florida Car Accident Laws:
No-Fault. Florida is a state of no-fault when it comes to car accidents. This ensures that to claim insurance coverage for the losses, you do not need to prove the other driver's fault. Before going to the other driver's car insurance company, you turn to your own car insurer for compensation, irrespective of fault. A claim can be filed beyond the no-fault system if the car accident has resulted in lasting or permanent or catastrophic injury, disfigurement, or disability and obtain compensation from the insurance of the other driver.
Deadline to file a case. You have four years to take your case to the court if you have grounds for filing a personal injury lawsuit. This is the statute of limitation which provides a particular timeline. To file a lawsuit with the courts, the time generally starts from the day of the accident, or the date of discovery of accident-related injuries. If you miss this deadline, you will lose your chance to take up your matter to the court and claim compensation for your injury and/or property damage.
There are many other laws and regulations, but we discussed the basic ones above. The first step to protecting your rights and preventing liability for a car accident in Florida is to understand the law. These laws specify how, why, and when instead of simply paying for insurance coverage, a party will sue another party for damages after a collision.
Talk to our car accident attorneys when in doubt. We have years of experience dealing with easy to complicated claims for car accidents and have a strong knowledge of all relevant rules. We will help you file a lawsuit with the courts if required.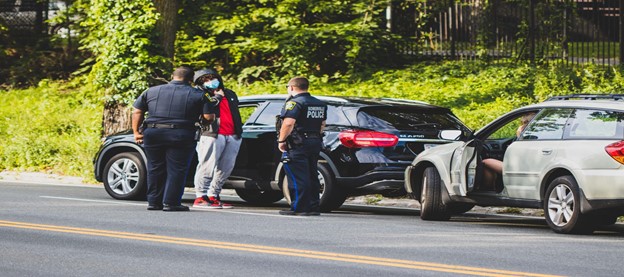 Types of Car Accident Cases We Handle
Injuries and accidental deaths in Florida are common and are mostly caused by car accidents. In the aftermath of major accidents, our Car Accident Lawyers have seen first-hand the emotional and financial difficulties that families must face.
In all cases of Car injuries, including accidents involving these common variables and more, our personal injury accident lawyers have represented clients in the following types of cases:
Over speeding
Driving without a driver's license
DUI – Drugged or intoxicated
Not giving the right of way while driving
Reckless driving
Not maintaining safety
Distracted driving
Defective car parts
Poorly maintained roadways
Common Types of Injuries from Car Accidents
Car accidents are caused by specific factors and can lead to a number of injuries. Unfortunately, insurance coverage does not always include treatment for certain accidents. The injuries that you can experience in a car accident involving:
Traumatic brain injury – TBI
Broken bones
Heart Attack
Concussion
Damage to the spinal cord
Whiplash
Herniated disc
Back injuries
Scrapes and cuts
Burns
Sprains/strains
Loss of vision
Catastrophic Injury
In some of these circumstances, injuries arising from an accident in a car allow the injured person to compensate. Nevertheless, making a claim through the insurance firm of the negligent party can be challenging since they would look out for their own interests when it comes to paying out.
For this reason, working exclusively and objectively with our Florida car accident lawyer is crucial, having all the details required to make the most credible argument to fight for your case.
Recovering Damages for Car Accidents in Florida
There are two main types of damages victims of car wrecks may be entitled to, compensatory and punitive. Compensatory damages, also known as monetary damages, are the most common form of damages in a personal injury claim.
Compensatory damages for car wrecks can include:
Present and future medical expenses/bills
Loss of income/wages
Property damage
Emotional duress
Loss of future earnings potential
Loss of enjoyment of life
When recovering damages for car accidents in Florida, punitive damage is uncommon but could be available in case the automaker is to blame. Such forms of damages are awarded to punish the party at fault for outrageous neglect or illegal activities contributing to the accident.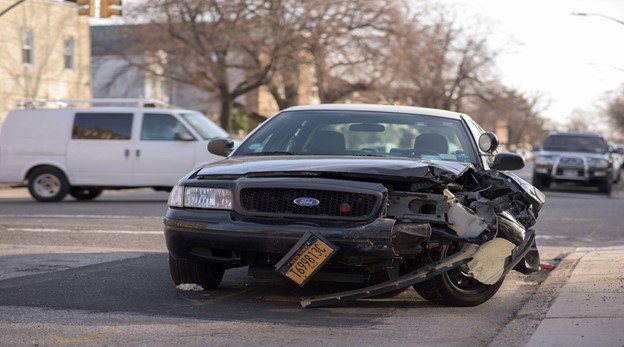 Dealing with the Insurance Companies
Although the no-fault insurance laws in Florida can benefit those who are at fault, they don't do anything for negligence victims. Your insurance provider can attempt to give you less than the benefits to which you are entitled by your policy. They can even seek to force you to settle your case for less than it is worth.
If you are located in Port St. Lucie, Stuart, or anywhere else in Florida, get in touch with one of our Florida auto accident lawyers instead of trusting the insurance agents. We will take over correspondence on your behalf with insurers and bill collectors so that you can concentrate on what is most important, healing from your injuries.
Contact Our Treasure Coast Florida Car Accident Attorneys
It is best to consult our lawyers at BC Law FL if you or your loved one is injured in a car accident. If you have been injured in a car accident, the Florida car accident attorneys at our Law Firm are ready to fight for your interests. Numerous car accident victims have been helped by our lawyers to keep reckless and negligent drivers and their insurers liable for their behavior.
Our attorneys will seek to get you the compensation that is acceptable for your injuries, whether it is through a car crash settlement or in court. You only pay when we win.