Catastrophic injury lawyer | BC Law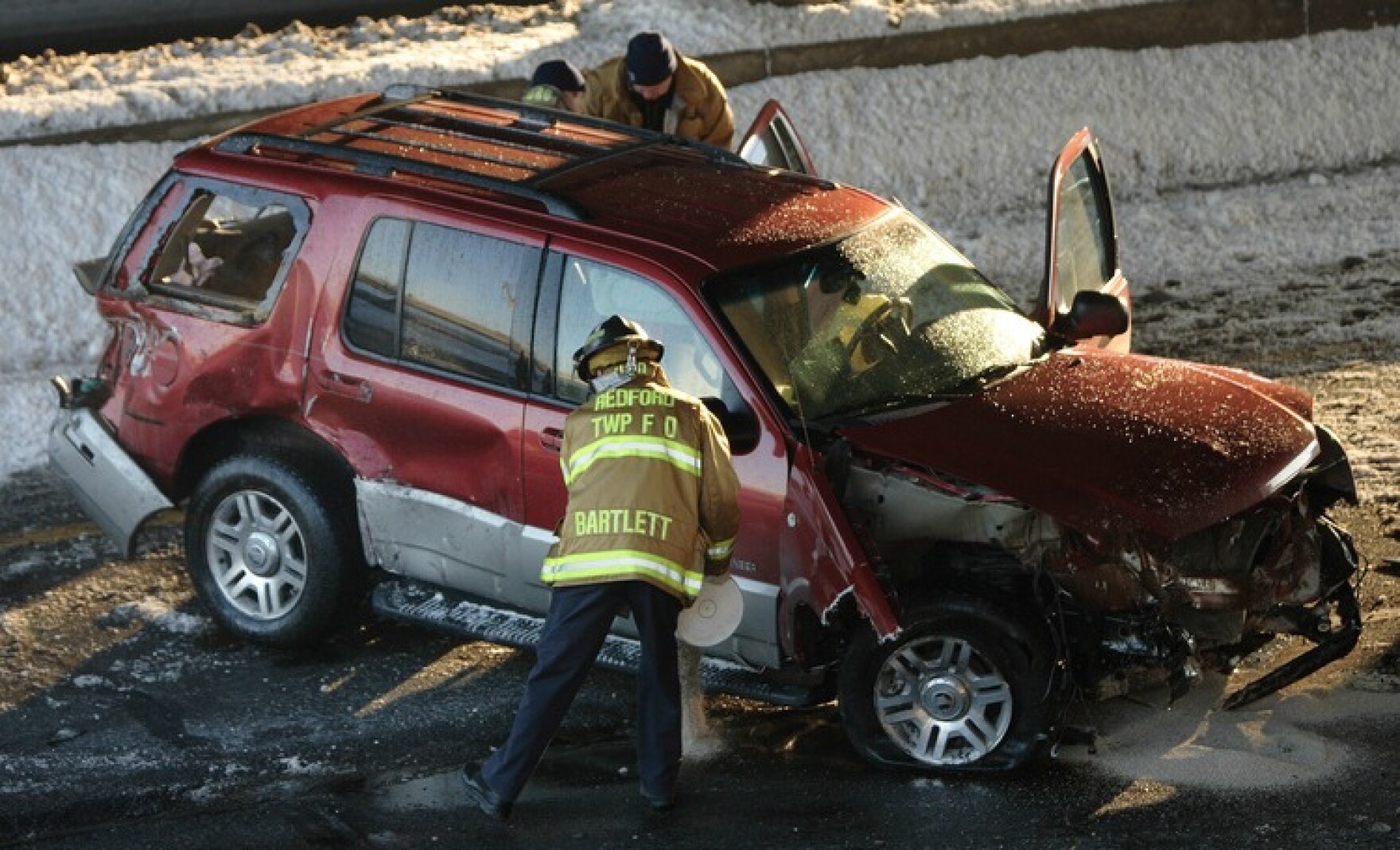 Winning a personal injury claim requires preparation. At BC Law, our personal injury attorneys understand how it can be too overwhelming and stressful to think about filing a case while trying to heal. Hence, our personal injury lawyers will always aim to ease your burden.
After suffering from an accident caused by negligence, victims are often on the losing side of the scale. In some unfortunate situations, this can result in catastrophic injuries – which can greatly affect the victims' and their family's quality of life.
When this happens, it is only fair for these individuals to receive fair compensation for their injuries. This leads us to the following questions: Who qualifies for compensation? What are the things you need to know before filing a personal injury claim in Florida? And will you really need to hire a personal injury lawyer?
Allow BC Law's legal experts to help you know the basics so that you will get the compensation you deserve.
What is a Catastrophic Injury?
What does the court define and consider a catastrophic injury in Florida?
Generally, we categorize catastrophic injuries as injuries that are life-threatening or can cause permanent changes to a person's way of living. This means that the victims' injury will have debilitating consequences or result in them suffering long-term to a point that it is highly likely not possible for them to heal or go back to their usual, everyday tasks. The terms, "major" injuries, "severe" injuries, and "serious" injuries are also used to describe a catastrophic injury.
Common Causes of Catastrophic Injuries
In a blink of an eye, a person's life can change after an unforeseen event. Sadly, most of these accidents result from negligence by the other party. By definition, negligence is the act of failing to do the responsible thing in a specific situation or circumstance. When this happens, it can unfortunately cause harm and serious injury to other people.
Motorcycle accidents
Truck accidents
Car accidents
Construction accidents
Slip and fall accidents
Trip and fall accidents
Use of defective products
Pedestrian accidents
Medical malpractice
BC Law's personal injury attorneys in Florida specialize in representing victims and their families to get compensation for their unfortunate circumstances. Since Florida state laws can complicate your claim, make sure to get a legal representative that can use their practice in your area.
Types of Serious or Catastrophic Injuries
As mentioned earlier, catastrophic injuries are the injuries that can alter the quality of life of the victim after the event. These injuries include the following:
Brain Injury
Traumatic brain injuries are categorized as a catastrophic injury since our brain mainly serves to control our bodies. When it is not working properly, a person may get physically, mentally, and psychologically affected and impaired in their day-to-day tasks.
Spinal Cord Injury
In many instances, a spinal cord injury can affect a person's way of living significantly. Since the spine can affect our mobility, a damaged spinal cord may result in a loss of function, numbness, or difficulty in balancing and walking.
Paralysis
One of the most severe and unfortunate catastrophic injuries is paralysis. Once a victim is paralyzed, they may find it difficult to move on their own, will require to use a wheelchair, or be bed bound.
Burn Injury
Severe burn injuries can be extremely dangerous and catastrophic. This often includes second and third-degree burns that can cause scarring and requires immediate medical care. If the burn causes permanent damage to a person's way of life, it can be classified as a serious injury that requires compensation.
Amputation
Getting a limb amputated is indeed a catastrophic injury that can cause significant changes to a person's life. Aside from the physical effects, the trauma from the amputation will bring the victim to need support for their treatment and healing.
Organ Damage
Injuries to the internal organs can easily be catastrophic if it will affect the functions they are required to perform. As an example, damages to the kidney may result in the victim's need to undergo dialysis treatments long-term.
Disfigurement
Scarring or disfigurement tcan cause embarrassment or damage to a particular area or tissue in the victim's body. In some cases, this can also cause trauma and psychological stress to an individual.
Internal Bleeding
Severe internal bleeding from accidents can easily affect the victim's body and can result in a long-term, debilitating condition they will have to endure.
Fractures
In cases where the victim had their bones broken severely after an accident, they may need to undergo surgeries for them to heal. In some situations, a broken bone can also affect other important functions in the body.
The Importance of Hiring An Experienced Personal Injury Attorney
Catastrophic injuries that are the result of negligence require help from an experienced trial lawyer. A lawsuit or claim must be filed to seek full compensation when negligent actions of another party cause life-long ailments. (1)
Proving liability in Stuart, Port St. Lucie or anywhere in Florida can be tricky. There are a lot of things you need to prepare to increase your chance of getting compensation for your injury. Since securing evidence is a top priority, you will get the most benefits when you hire a qualified personal injury attorney for your claim.
Our lawyers at BC Law specialize in finding, securing, and analyzing a variety of reports, statements, and records to make sure that you have what you need to strengthen your case. This way, you are not wasting your time and resources, and you will be able to get the support you need for your treatment and day-to-day living.
There is also the matter with Florida's Statute of Limitations. When it comes to catastrophic injury cases, you have 4 years to file a lawsuit for acts of negligence. We are here so that you can file your case at the earliest time possible while focusing on your healing and treatment at the same time.
Taking Legal Action for Serious or Catastrophic Injuries in Florida
"Everybody has a right to be defended, and every lawyer has a duty to defend people accused. And my office is to defend him, to discuss the accusation point by point, as I think this is a normal step in a democracy." - Jacques Verges
Our Catastrophic Injury Lawyers at BC Law can help you get compensation for your medical bills and hospitalization, emotional distress, therapy, and more. Whether your catastrophic injury occurred on the Treasure Coast or anywhere else in Florida- reach out now and get the representation you need from qualified expert Barry Carothers.
References
Chicago Catastrophic Injury Attorney| Horwitz, Horwitz & Associates
https://www.horwitzlaw.com/areas-of-practice/catastrophic-injury-lawyer/