Golf Cart Accident Lawyers Florida | BC Law Personal Injury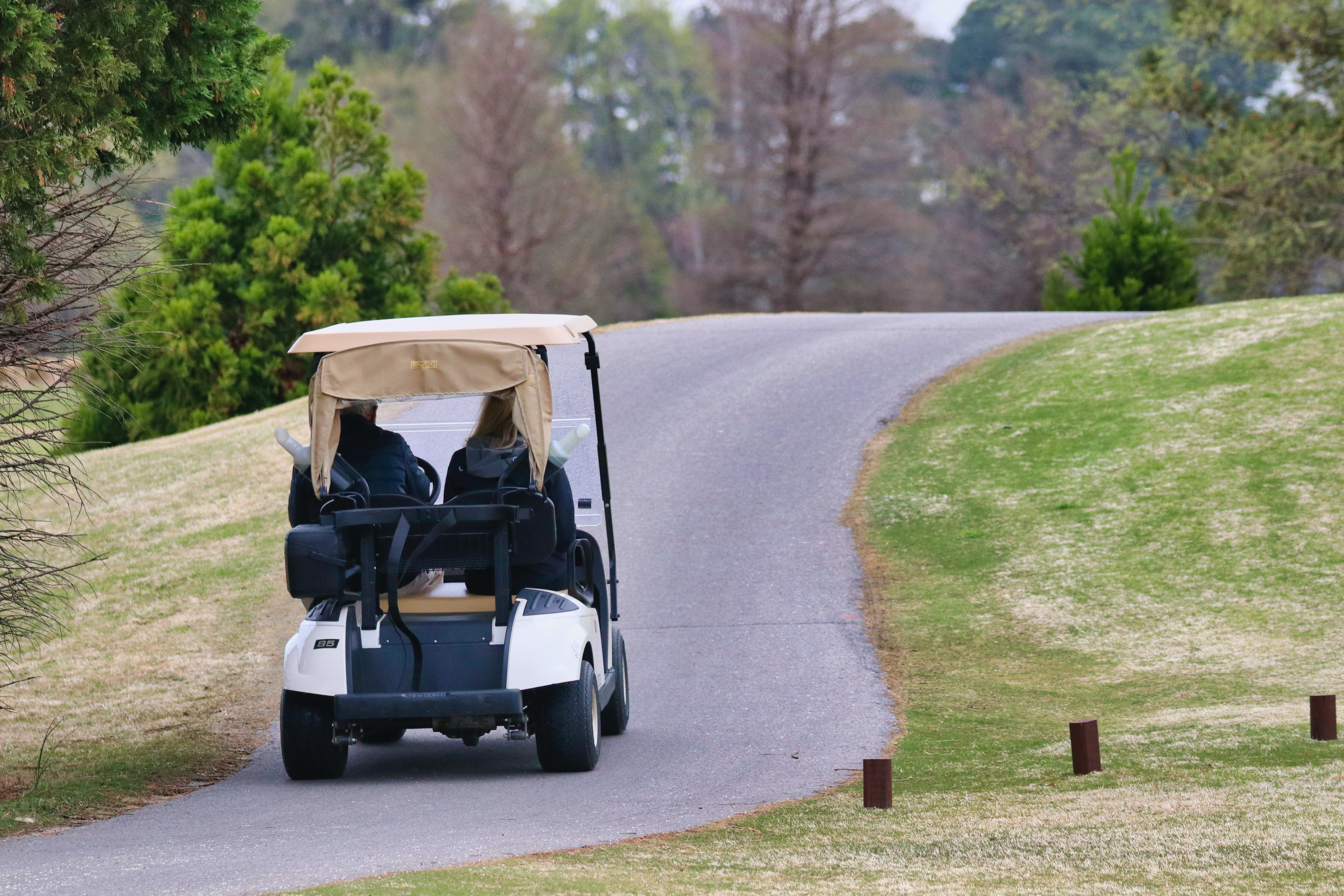 Spending your leisure time at a golf course in Florida can be very relaxing. Especially during the sunny weather, golf enthusiasts will surely enjoy their experience.
Unfortunately, golf cart accidents are now a serious thing to worry about in the state. Since it is possible to be injured as a result of reckless driving and other factors, there are many victims who are struggling to heal from the accident. At times, golf cart accidents can even cause serious injuries that may result in deaths.
If you or your loved ones have been injured by a golf cart, BC Law's personal injury attorneys are here to help. Our accident lawyers have decades of experience in assisting golf cart accident victims and will always use their expertise to pursue rightful compensation and justice.
Treasure Coast Golf Course Accidents
In Florida, golf is an important aspect for many people. In fact, there are over 1,000 golf courses scattered around that are being frequented by both residents and visitors. Many of those courses reside in the Treasure Coast area.
Golf carts are being used not only in courses but also in several neighborhoods and parks that use them for transportation. Since they seem to move quite slowly, many people are underestimating their capability to seriously cause injury. However, it is important to know that these carts, no matter how slow they may seem, can move at around 12 miles per hour, and even faster if they are modified. This speed is more than enough to cause injury.
Are golf cart accidents common in Florida? According to a study conducted in the United States, there are almost 150,000 golf cart-related injuries in the country during their research period. (1) These individuals range from 2 months to 96 years of age, which proves that this is a problem that concerns the country majorly.
For victims that do not know their rights, they may not be aware of their legal options. In this case, finding a golf cart accident lawyer will help them get the support they need to receive compensation for their medical expenses and suffering.
Common Types of Personal Injuries
Golf carts are very convenient as a mode of transportation for people in Florida. In the state, it is normal to see a couple of them in the streets, allowing individuals to go from one neighborhood to another without them needing to drive a car.
What are the main reasons behind a golf cart accident? And why do they keep on happening in the state? Here are some of the common types of personal injuries sustained by golf cart victims after an accident.
1. Insufficient safety measures
Golf carts are prone to accidents due to their lack of safety features. In fact, most carts do not have seatbelts and airbags that could greatly help minimize injuries.
2. Reckless golf cart drivers
Like many other unfortunate events, golf cart accidents can result due to a reckless driver or a neglectful business.
3. Driving golf carts while distracted
Drivers driving golf carts, while being on a call, using their phones, talking to or texting other people, and more.
4. Driving golf carts while intoxicated
Drivers that are under the influence of alcohol, drugs, and other illegal substances.
5. Driving a poorly maintained golf cart
Golf carts that have not been checked for their functionality, especially their brakes.
6. Driving a defective cart
Golf carts that have mechanical defects.
7. Using an overloaded cart
Having too many people or cargo in the cart that exceeds the recommended weight limit.
8. Hitting a tree, debris, and/or another vehicle
Drivers hitting a tree, debris, or another vehicle due to lack of experience and reckless driving.
9. Falling out of the cart
At times, riders can fall off a cart, usually after a bump or after a quick turn of the vehicle.
Common Types of Golf Cart Accident Injuries
Like other vehicles, golf carts can easily be the cause of a minor and major injury that can even result in a victim's untimely passing.
Here are the types of harm that victims sustain after an accident:
Concussions and/or Face Injuries
Brain and/or Spinal Cord Injuries
Cuts and/or Lacerations
Bruises
Fractures
Back and/or Neck Injuries
Hand, Wrist, and/or Arm Injuries
Knee, Leg, and/or Foot Injuries
Coma
Death
Since it is a motorized vehicle that weighs between 800 to over 1000 pounds, underestimating the injury that may result from a golf cart can cost a life. For legal advice, consider contacting BC Law's lawyers if you are involved in an accident. Whether the accident happened in a golf course, a park, an airport, or a hospital, you may be qualified to receive damages for your injury.
What damages can you receive compensation for?
When you are involved in a golf cart accident, you may be able to receive compensation for damages. Cart drivers, people who are riding the cart, and individuals who were hit by the cart can see if they can get compensation or not. The individual/s or party that will be held liable or insurance companies may have to pay for the following:
Medical fees

This includes the medical expenses that the victims paid or have to pay for their injuries, such as their hospital pay and pain medication.

Pain and suffering

This refers to the physical and psychological trauma that the injured person has to experience during and after the accident.

Property damage

This refers to the expenses that have to be paid after damaging the victim's personal property in the accident.

Lost wages

This includes payment for the lost income of the person/s involved in the accident. In situations where they are not able to work for a period of time after sustaining an injury, the liable party has to make up for their supposed income.
Florida Golf Course Accident Attorneys
Is it worth getting a personal injury attorney for a golf course accident? Or will you be better off handling your case on your own?
Accidents happen with or without any warning. Sometimes, they just occur in a blink of an eye, causing victims serious harm and trauma. Just because it is unforeseen does not mean that victims should heal on their own. They deserve to receive compensation for their pain and suffering.
Allow BC Law's expert attorneys in Florida to help you. After suffering from an accident, you may not know what you need to do to get compensation.
We will help determine liability for your accident by documenting your losses and damages and also when it comes to negotiating a fair compensation for your medical fees, physical trauma, pain and suffering, property damage, and lost wages. Call us now to get a consultation for your golf accident injury. With years of experience and winning settlements under our firm, you can ensure that your claim will be handled by the qualified professionals in the industry.
References
Golf Cart-Related Injuries in the U.S.| ResearchGate https://www.researchgate.net/publication/5314551_Golf_Cart-Related_Injuries_in_the_US