Lyft Uber Accident Lawyers in Florida | BC Law Personal Injury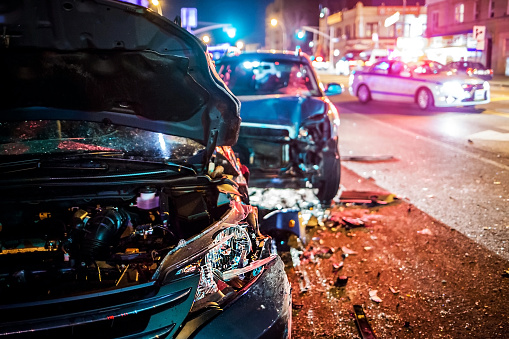 Ridesharing applications are now very popular in Port St. Lucie due to their convenience. By using apps such as Lyft or Uber, you can get to your destination without having to worry about being too tired or too drunk to drive.
Aside from being accessible, Lyft is also cost-effective compared to taxis in many states in the U.S. Hence, more and more people in the bigger cities now prefer to rideshare instead of getting a cab.
Unfortunately, with the influx of customers, there is also an increase in the accidents caused by Lyft or Uber drivers. If you have been recently injured in a Lyft accident in Florida, you may be able to claim compensation up to 1 million dollars. To know if you are eligible for compensation, contact BC Law for an evaluation of your case.
What is Lyft?
Lyft is one of the very popular ridesharing applications that first launched its services in California. Since then, it is now actively serving over 600 cities in the United States. In Florida, the services they offer make it possible for customers to get home or to their destination without needing to drive their own vehicle. Drivers are typically hired through a website or mobile phone app.
Contrary to what people may believe, Lyft and Uber drivers are not considered to be employees of the rideshare company. Instead, they are independent contractors that own and drive their cars or vehicles. Lyft does not own any vehicles or rent them out to their drivers. This would mean that they get their profits in a form of commission for every booking that their contractors get.
Due to their policy, many would say that getting independent contractors for the application made Lyft less prone to lawsuits, making the drivers take the brunt. In fact, in many vehicular accidents, the Lyft drivers are often the party that is found to be negligent instead of the company itself. Hence, because Lyft accidents can be extremely tricky to file, our experts at BC Law can help you determine if the negligent party is Lyft or the driver or both after an accident.
Are Uber accidents common?
Are there a lot of Uber accidents that occur in Port St. Lucie and Jacksonville Florida? Sadly, it is more common than what you may think. Every year, reports of vehicular accidents arise due to negligence and other factors. These accidents can cause minor to severe injuries to their victims and may even be the reason for their untimely death.
With over a million Lyft drivers, the accidents or crashes that happen while ridesharing also increased significantly. Of course, since it is a big company with millions to spend for its defense, many victims may find it difficult to file a claim. There is also the matter of which party is liable for the accident and other factors that will determine if the victim can be eligible for compensation or not.
If you are ever injured while in a rideshare vehicle, having a Lyft accident lawyer represent you will be your best weapon to strengthen your case.
Common causes of Lyft accidents
Driver's drug and/or alcohol use
Distracted driving
Driver's neglect or speeding
Poorly maintained vehicle
Driver fatigue
These are the most common causes of car accidents in Florida. In some cases, pedestrians or robbers may be the reason for accidents, which may complicate your claim further. Asking to be represented by a Treasure Coast accident injury lawyer ensures that your case will be given the attention it needs.
What should you do after a rideshare accident?
By law, rideshare drivers are required to ensure the safety of their passengers, as well as others on the road. All drivers must follow traffic regulations, including posted speed limits and proper following distances, for example. Lyft drivers who accept responsibility for transporting passengers are also expected to avoid causing unreasonable harm to other motorists, bicyclists, and pedestrians. (1)
Using a Lyft or Uber in Florida comes with certain risks. Since you are putting your trust in a Lyft driver, it is only fair that you should arrive at your destination with no scratch on your body. Unfortunately, this is not always the case.
If you or a person you know gets involved in a Lyft accident, make sure to:
Call emergency services immediately
If you are capable of calling 911, make sure to do so as soon as you can. Your health is your priority.
Check yourself
After calling 911, you should determine which parts of your body are injured. Examine yourself and see if you can get out of the vehicle. If not, do not force yourself. Wait for the ambulance to come.
Take photos and video and other pieces of evidence
If you feel like you did not suffer any major injuries, you may want to take time and collect pieces of evidence in the scene. Take a few photos or ask bystanders for their statements if you can.
Get the necessary treatment
Again, make sure to prioritize your treatment. Do not sign any settlement papers while everything is still a blur after the accident.
Get help from a rideshare accident lawyer
Do not make any statements to people other than the police. Contact a rideshare accident lawyer as soon as possible. Our BC lawyers will be in touch and help you file your claim.
What Types of Damages can you claim after an Uber accident?
If you want to file a personal injury case after an Uber accident, the type of compensation you receive will depend on your case. Damages are most likely economic or non-economic.
What does economic damage mean?
Economic damages include the financial expenses you spent or will spend in the future as a result of the accident. This consists of your medical bills, therapy or rehabilitation, medication, property damage, and payment for your lost income and employment benefits.
What does non-economic damage mean?
Non-economic damages consist of compensation for the psychological and emotional effects of the accident. This includes your pain and suffering, depression, anxiety, and other losses that do not have a calculated financial value.
Who Can Be Held Responsible for A Lyft Accident?
Can you sue Lyft for an accident? Absolutely. However, as mentioned earlier, you need proof and evidence to determine which party is really liable for the accident. Since the drivers are independent contractors, most of the blame would lie on them instead of the company.
Depending on the facts of the event, Lyft offers an insurance policy of up to a million dollars that eligible victims can claim. The coverage starts when the passenger pairs with a driver unto the app, the entire duration of the drive, and until they get dropped off at their location. Of course, the amount the passengers will receive will ultimately depend on the total economic and non-economic damage determined during the settlement.
Contact A Lyft Accident Lawyer in Florida Now
"Justice is the sum of all moral duty." — William Godwin
How A Lyft Accident Attorney Can Help
Evidence is necessary when filing for a Lyft accident claim. This is where the expertise of our personal injury lawyers lies.
As our promise to the victims, we will find evidence to back your claim, such as police records, testimonies of eyewitnesses, medical records, video footage, and more. With our years of experience, you can rest assured that your case is handled by qualified professionals.
We help victims that sustained injuries due to a Lyft accident, such as the following:
Fractures and broken bones
Back Injuries
Concussions
Burns
Catastrophic injury
And more
Have you been injured in a rideshare accident? Call us now and receive a consultation. We are here to listen to you and to fight for what you deserve.
References
Lyft Accidents | Katz Friedman
https://www.kfeej.com/lyft-accidents.html