Florida Wrongful Death Attorneys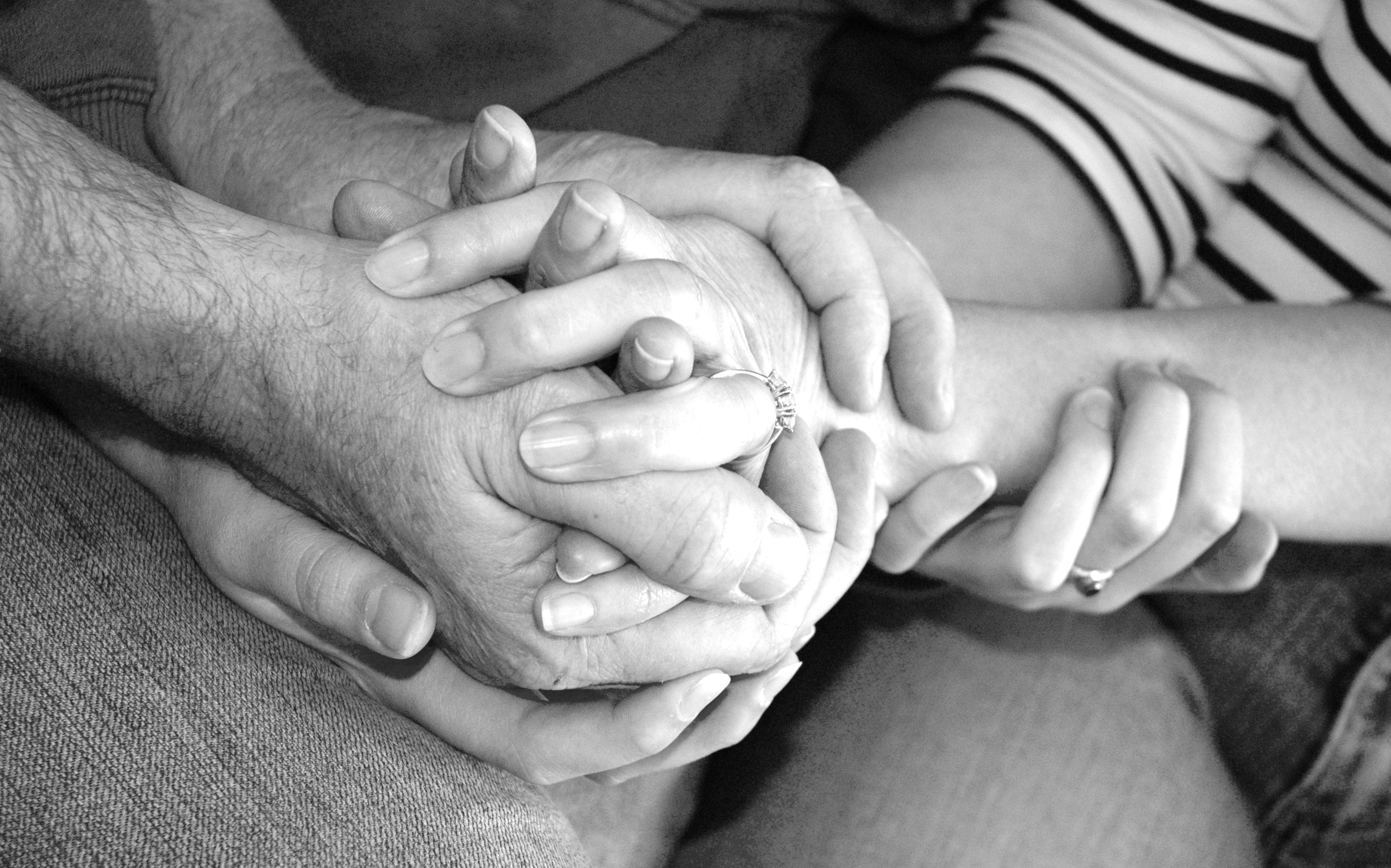 "The law was made for one thing alone, for the exploitation of those who don't understand it." -Bertolt Brecht
In St. Lucie, there are many people who have lost their lives due to an accident. Sadly, a high number of these lives were taken due to the irresponsible and reckless actions of another person or party. This is what we call "wrongful death."
What is wrongful death?
What is considered a wrongful death? Generally, it is when someone loses their life as a result of the negligence of another person. In this case, their family can sue for wrongful death.
A wrongful death claim results from a negligent act. This is what happens when an individual or party causes the death of another person due to their deliberate actions or through their negligence and recklessness. If the claim is successful, the liable party will need to compensate the surviving family or beneficiaries of the deceased.
What are the different types of wrongful death lawsuits?
Since negligence can be the cause of a person's untimely death, immediate family members can file wrongful death lawsuits to receive compensation for their pain.
Some of the most common lawsuits are the following:
Car accidents
Truck accidents
Medical malpractice
Slip and fall accidents
Defective products
Nursing home abuse
Workplace injuries
Dog attacks
Birth and delivery errors
Violent assaults
Who can sue for wrongful death?
Unfortunately, not all can be eligible to file a wrongful death claim. Since statutes in every state vary, it will be important to know the rules in your area.
Closest living family members
The following are the relationships that the court considers to be a rightful beneficiary to receive a settlement benefit, also known as the plaintiff.
Parents
The parents of the deceased minor child may be able to file a claim and receive compensation for their psychological pain and suffering. If the deceased is already an adult, their parents could also receive compensation if they do not have any living spouse, dependents, or beneficiaries.
Spouse
The spouse of the deceased may be able to file a claim and receive compensation for the psychological pain and suffering, loss of compensation, and other expenses they have to pay that are related to the deceased's accident, such as their medical expenses before their death and burial costs.
Children
The legal children or beneficiaries of the deceased may also be able to file a claim and receive compensation for their parent's loss, which includes their pain and suffering if there is no longer a surviving spouse or if the latter is unable or unwilling to receive it.
Estate Representative
In some jurisdictions, the beneficiaries or dependents of the deceased may not be able to file a wrongful death claim, which is why an estate or personal representative (PR) is necessary to make the legal actions. Even so, the benefits will still go to the deceased's surviving family.
What about the siblings of the deceased?
In some states, the siblings of the deceased can be allowed to file a claim in certain circumstances. This is often the case when the sibling/s have relied on the deceased for financial support until the latter's untimely death.
Of course, many states may only allow siblings of the deceased to file a claim when there are no other immediate family members to do so.
What types of wrongful death awards can you recover?
The damages that the survivor can claim will depend on the state. Many states include the following:
1. Medical Expenses
Refers to the fees that the deceased incurred if they did not immediately die after the accident. This includes hospitalization, treatment, medicines, and other medical bills.
2. Lost Income
Refers to the income, benefits, pensions, and other types of financial support that the deceased would have provided for their family and beneficiaries.
3. Pain and suffering
Refers to the value of the emotional damages that the family has been subjected to.
4. Funeral and Burial Expenses
Refers to the fees and expenses that the family would pay for their loved one's final moments.
5. Consortium
Refers to the value of the deceased's companionship, love, and comfort for their spouse.
6. Loss of companionship and support
Refers to the value of parental guidance, advice, and companionship for the deceased's children.
Frequently Asked Questions (FAQs)
For the most asked questions about wrongful death, BC Law's attorneys are here to bring our expertise and help you. If you need a consultation for your particular case, do not hesitate to reach out for more assistance.
Wrongful death vs. Personal Injury, are they the same thing?
When it comes to the definition of wrongful death and personal injury, it can be confusing to see if they are two entirely different terms or if they mean the same thing.
In Florida, personal injury is any injury caused by a "wrongful act, negligence, default, or breach of contract or warranty of any person" that would warrant the victim to receive fair compensation.
On the other hand, wrongful death is when the injury caused the victim's untimely demise, which leaves their family to be entitled to file a lawsuit and receive fair compensation. Hence, wrongful death is actually a type of personal injury case that can be filed in the civil court. When done successfully, the survivor of the deceased individual can receive damages, such as the ones mentioned above.
Wrongful death cases are similar to personal injury cases in that they allow injured parties to recover damages they have experienced due to another person's negligent actions. In personal injury claims, the directly injured party submits the claim and pursues compensation for themselves.
Since wrongful death claims can be very complex, hiring a legal expert can be very beneficial to prove liability and receive a more favorable settlement claim.
Is wrongful death a crime?
To be defined as wrongful death, the accident must result in the victim's death. However, this does not mean that it will be considered a crime. Although there could be a criminal investigation, wrongful death claims do not usually involve criminal acts and is therefore separate from any criminal charges.
Depending on the state where you live, there are different statutes that have to be considered. Make sure to seek legal counsel from a practicing lawyer in your area to receive appropriate advice.
Is it hard to prove wrongful death?
Proving a wrongful death case is far from being a stroll in the park. However, when plaintiffs have enough proof and evidence to back their claim, and the right team of lawyers - the process will be far less difficult to do and win.
What is needed to prove wrongful death?
If you want to win your claim, there are elements you need to prove, show, or prepare, such as the following:
Duty of care – To prove a wrongful death claim, the first element that needs to be established is the duty of care. It must show that the negligent individual or party owed to keep the deceased person safe and secure.
As an example, if a loved one was tragically killed in a truck accident that involved an intoxicated driver, this can be enough to establish their duty. This is what a reasonable and responsible person must do when they are in the same situation. In this case, the latter should have followed the laws that prevent driving while drunk. Since it is illegal to do for a reason and exists to protect other drivers and pedestrians, drivers have the duty to drive sober and prevent causing accidents.
Breach of duty – After establishing the existence of a duty, proving that the defendant breached it is extremely important. Hence, the plaintiff must clarify the defendant's negligence, carelessness, recklessness, and other wanton acts that resulted in the victim's death.
Following the example above, the truck driver's breach of duty is when he drove drunk and hit another person's car, causing the latter's death.
Cause – Also known as causation, this element must be clarified to determine if the defendant's acts were the direct reasons that caused the victim's wrongful death. Hence, it is crucial to establish if the liable party is indeed the defendant for the estate to be qualified for compensation.
As per the example, the causation would prove that if the driver did not consume high amounts of alcohol before driving his truck, then the victim would not have died from their injuries.
Damages – Aside from determining causation, proving the case should include the economic and non-economic damages due to the wrongful death.
Finally, the damages may include fees that resulted due to the recklessness of the truck driver, such as the medical fees incurred and the loss of income due to their untimely death.
How much compensation can be expected with wrongful death awarded settlements?
There are many factors that will determine the amount you will get with your settlement.
In some states, there is even a maximum amount you will get after your claim has been established. As an example, Missouri has a 350,000-dollar cap for the non-economic damages that resulted from a wrongful death.
Since a settlement's primary purpose is to provide support and compensation to the victims, the amount can go from thousands to millions. Of course, since not all cases are the same, there are certain considerations that will change the sum of money that the estate will be allowed to receive.
What are the factors that will influence the amount of compensation?
The age of the deceased person
The future earning potential of the deceased person
The medical costs
The funeral service costs
The pain and suffering that the victim experienced prior to the death
How much money will you be able to get after winning a wrongful death settlement?
Without knowing your case and circumstances, it will be difficult for us to make an educated assessment. For a more thorough explanation, call our law firm for assistance.
How long do wrongful death cases take?
Since every case is different, some wrongful death cases may be settled in months. On the other hand, if the case is complex, it can even take one to four years to resolve.
What are the reasons behind the delay in your claim?
Determining the liable individual/party is complicated
The settlement costs a huge amount of money
The insurance company is raising their concerns or refuting the liability
The defendant is also facing other criminal charges
This is exactly the reason why hiring a wrongful death lawyer will benefit you. Since legal representatives know the ins and outs of the case, it is possible to have a shorter claim process with their guidance. This will allow you to focus on your healing and grieving the loss of your loved one without having to go through the extensive burden of proving your claim.
Can you prove wrongful death without an autopsy?
By definition, an autopsy is a medical examination that is being done after a person's death to determine the cause of their passing. Since they are completed by medical professionals, an autopsy result is considered a legal document that plaintiffs may use as evidence to get compensation for their loved one's loss.
What happens when there is no autopsy? Will filing a claim be impractical?
Contrary to what many people may believe, proving a wrongful death without an autopsy is possible in Florida. Since autopsies are not always possible after a tragic accident, the state recognizes that they are not extremely important to prove liability for the death of the victim.
Of course, since an autopsy can say a lot about the case, having one will still be helpful to prove the cause of death of the person and will undoubtedly strengthen your claim.
Does insurance cover wrongful death?
There are many factors that will determine whether insurance companies may cover the wrongful death or not. In some instances, insurance can cover parts of the claim, depending on the type and cause of the accident. Some examples are the following:
Car accidents
In a car accident, insurance companies usually cover wrongful death if the driver is proven to be reckless and negligent with their driving, causing the victim's death. In cases where the accident was caused by a mechanical defect that is the manufacturer's fault, survivors of the estate can pursue legal actions towards the vehicle company.
Premise liability
Did a property owner fail to keep their premises safe? In this case, an investigation will be conducted as to who or what caused the victim's death – an employee, a company, a maintenance team, or more.
Our attorneys will help investigate your case to determine if your claim is legible so that you would not waste too much of your time and resources.
What are the other things you should know before filing a claim?
Filing a wrongful death claim in Florida can be complicated. Hence, you need to prepare yourself and your family for the stress of the whole ordeal.
Here are the things you need to know about wrongful death lawsuits:
1. Florida's statute of limitations
We know how painful it is to lose a loved one.
Many of us need enough time to grieve and treasure our loss. Unfortunately, if you truly want to receive compensation for the death of your loved one, you need to know that there is a time limit for you to file a case. The time you have will depend on your area's statutory period, which usually starts on the day of the death until the determined statute of limitation.
As an example, most wrongful death lawsuits in Florida must be filed within two years of the victim's death.
2. Trials can be very expensive to both parties
Do you ever wonder why many families are forced to stay silent and chose to not file a claim after the tragic loss of their loved one? Aside from the stress of filing, the actual costs of having to undergo a trial can quickly add up to thousands of dollars. Because of this, defendants and plaintiffs would often prefer to settle instead of letting the case go to a jury.
3. You do not have to pay taxes on the settlement
After receiving your settlement benefits, the amount you will get is untaxable in Florida, according to the Internal Revenue Service (IRS).
However, you may need to pay taxes for portions of your settlement, such as the benefit you received for emotional distress that did not come from an illness or personal injury.
4. Hiring a successful, experienced wrongful death lawyer is worth it
It is possible to lose your first few claims, but this does not mean that it will be a 100% lost case.
Unfortunately, trying again and again can easily bore a hole in your pockets. To prevent this from happening, hiring a wrongful death lawyer near you will increase your chances of getting higher financial benefits after your loss.
How exactly can a lawyer help you? Professional legal counsels will assist with collecting pieces of evidence, obtaining testimonies, upholding your legal rights, and will be your representative that will complete many legal responsibilities in your case.
Contact BC Law Attorneys Today
When the person you love passes because of an untimely situation, filing a wrongful death claim while grieving can be too much to bear. Allow our attorneys to fight for you and get the justice you deserve.
Losing a loved one will never be easy, especially if they were in an accident that was caused by negligence, misconduct, or malpractice. If you and your family are in this unfortunate situation, allow Florida's top wrongful death attorneys to help you. We will make sure to handle the legality so that you can properly grieve your loss.
For consultations, you can call us today or reach out through our form.
References
How Does a Wrongful Death Claim Work? | Morelli Law
https://www.morellilaw.com/faqs/how-does-a-wrongful-death-claim-work/
Learn More
For consultations, you can call us today or reach out through our form. We serve Stuart, FL, Port St. Lucie, FL, Treasure Coast, and all of Florida in Wrongful Death cases.