How can a slip and fall accident attorney help you? | BC Law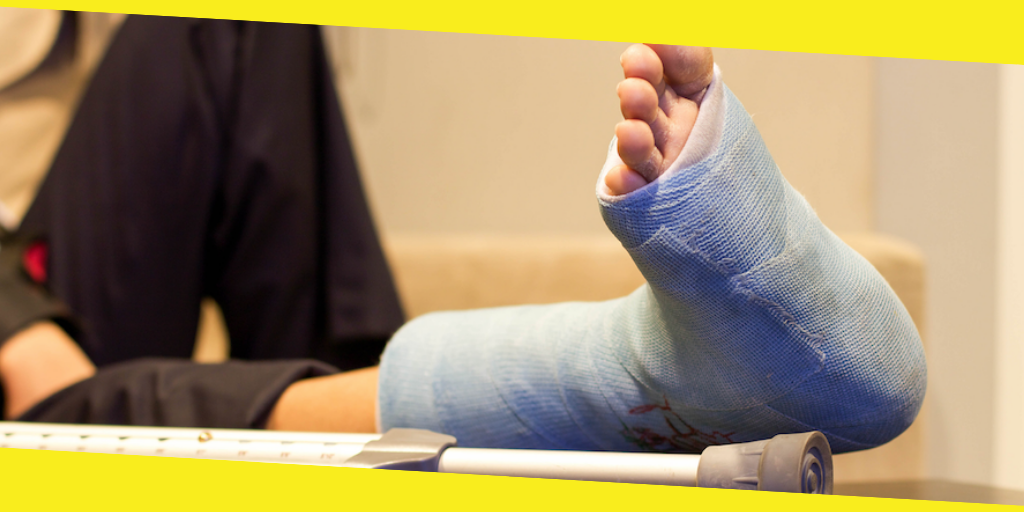 When an individual slips and falls, it can cause minor and even major injuries. In some cases, slipping and falling can even cause a person's untimely demise. Since it can happen anywhere – in their homes and other private and public properties, there are millions of people who slip every year. How can a slip and fall accident attorney help you?
But what happens when the accident happens due to the recklessness or negligence of others? What if the event has affected the victim physically, mentally, and financially? In cases like this, hiring a slip and fall accident lawyer may be essential for them to receive compensation.
How do slip and fall accidents usually occur?
Property owners have the responsibility of keeping their premises safe, also known as the duty of care. In many states in the U.S., owners have the duty to make sure that whoever visits their place shall not receive and suffer from unreasonable harm.
If owners fail to keep their duty, they can be held liable for their actions and will have to answer to the law. This will be known as a premise liability lawsuit. Hence, when a visitor or customer slips and falls due to wet flooring and breaks their leg or wrist, for example, the victim may be entitled to compensation for their injuries.
Many people take slipping and falling as a minor inconvenience, but it is much more than that. Sure, many slip accidents can just cause a few scrapes, but if you are visiting somewhere outside of your home, your safety should be guaranteed. Sadly, this is not always the case. At BC Law, we always encourage individuals to know their legal rights. If a certain company or residential owner fails to keep their property safe, the law allows you to seek damages for the harm they caused you.
What are the different reasons behind slip and fall accidents?
There are many reasons why accidents happen. For slip and fall accidents, we see them happening everywhere – workplace, malls, restaurants, coffee shops, and even in our homes.
Usual causes of slip and fall accidents:
Unleveled roads and floors
Insufficient lighting
Unmaintained flooring (needs to be mopped or cleaned)
Wet and/or cold weather
Inexistent warning/hazard signs (ex: no wet floor sign)
Damaged flooring and loose/torn carpeting
Poorly designed/damaged stairs, balconies, walkways, and more
Cluttered flooring
The most common places where individuals get injured after slipping and falling
Aside from the places we have mentioned earlier, other places prone to accidents are the following:
Swimming pools
Hospitals and nursing homes
Hotels and motels
Condominiums and apartments
Parking lots and driveways
Grocery stores
Public walking areas
Parks
Workplaces
Injuries one can get from a slip and fall accident
According to the National Floor Safety Institute (NFSI), fall accidents can cause serious injuries and even death. In a statistic, they state that "hip fractures are the most serious and lead to the greatest health problems and number of deaths." (1)
Here are some of the injuries one can get after a slipping and falling accident:
Bruises and cuts
Head injury
Hand, wrist, arm, and/or elbow injury
Dislocated shoulder
Pulled muscles and/or torn ligaments
Back injury
Brain and/or spinal cord injury
Foot, knee, leg injury
Organ damage
Nerve damage
Paralysis
And other catastrophic injuries
Things you need to do after a slip and fall accident
Did you slip and fall in your workplace, in another person's home, or inside a business establishment? Here are the things you should do:
1. Prioritize your safety and health
Assess yourself after the accident occurred.
Can you stand? Do you have any obvious injuries that will need immediate treatment? Resist the urge to stand back up. Instead, lie down for a few minutes until you are sure that you are fine.
If you find it difficult to move, ask others to call 911 immediately. In fact, even if you feel okay, this does not mean that you 100% are. Chances are you may feel the pain or injury after you go home or in a few days. Because of this, it may be wise to have yourself checked by a medical professional immediately.
2. Inform authorities
Make sure that the authorities in the place where you slipped know about the accident. It can be a manager, owner, or staff. This is to ensure that they acknowledge what happened inside their store/establishment. If possible, ask them to make an incident report that details what happened before you leave the building.
3. Secure evidence
Do you have someone with you during the accident? If so, ask them to collect statements from the witnesses. It would also be better if they ask for the witnesses' contact numbers so that you can reach out to them when necessary. Take pictures of where the accident happened and make notes about what happened while it is still fresh in your memory.
4. Hire an experienced slip and fall attorney
If you have been injured due to the recklessness or negligence of the owners or their staff/employees, it is only right to seek compensation. Unfortunately, you may have to go through multiple hoops to prove your claim. Get the assistance of a personal injury lawyer to advocate for you. Contact BC Law today: 772-223-7757
What are the damages you may receive in a successful claim?
What happens when you have been injured after slipping and falling at another's property?
If you can prove that the negligence or recklessness of the owners is the main cause behind the accident, you can receive compensation for the following:
Economic damages
These are the losses that can be calculated easily due to their tangible property. Some examples are:
Medical expenses
Lost wages
Lost future income
Hospitalization expenses
Non-economic damages
These are the losses that are intangible and may be difficult to put a value on. Some examples are:
Trauma
Severe emotional distress
Anxiety
Aguish
Loss of enjoyment
Pain and suffering
How can a legal representative help with your case?
Did you or someone you care about sustain injuries on another's property? In a serious situation like this, trying to "DIY" or represent yourself can result in a disaster. Not only will you have a lower chance of winning your claim, but you may also be drained financially and mentally in the process. Hence, hiring a lawyer is highly recommended.
5 reasons why you need a slip and fall attorney
"Justice is the constant and perpetual will to allot to every man his due." - Ulpian
1. They know the laws in your State
Laws vary in many states. Since there are many differences as to what is legal or not in many areas, consulting an expert that knows the law in your location will surely help a great deal with your claim.
As an example, Florida's statute of limitations is different compared to other states in the country. In the Florida Statutes, section 95.11(3)(a) states that victims must file their lawsuit within four years of the slip and fall accident. This is different from the Minnesota Statutes which requires victims to file their claim within two years.
Of course, there are many underlying causes that may be considered in your particular situation that may affect these limitations. It is not a secret how lawsuits can be complicated. Hence, getting a professional that is knowledgeable about these differences will be beneficial for your case.
If you reside in the state of Florida, BC Law's attorneys can assist you in your claim.
2. They will answer all your questions
Being injured in an accident can be a confusing and scary experience. For many individuals, they may feel like the event just knocked them over and will need time to take in everything that happened. In a situation like this, having an expert attorney at your side will help you understand your options.
What are the steps you need to do? Is there a possibility of getting a higher amount of compensation? What are the things you should avoid doing? Is there an estimated timeline you can expect? Hiring a lawyer who knows everything about personal injury cases helps ground you and manages your expectations in the whole ordeal.
3. They will handle the paperwork
There are many documents that need to be handled in a slip and fall accident claim. Since there are several pieces of evidence that must be secured, having a legal representative will allow you to focus on your recovery and treatment. Securing sufficient evidence can help you win your case. Your legal representative can assist you with gathering crucial pieces of information and will effectively use those to back your claim.
For example, to prove that the other party was indeed liable for your injury, you will need to get copies of your medical records and bills. Obtaining the statements of witnesses can also be helpful, as with police records. When you enlist the assistance of an expert, you can rest assured that a qualified professional is there to oversee and manage your case.
4. They will keep up with the deadlines
Do not get us wrong, for many cases, victims of slip and fall accidents may have enough time to file their claims. However, not all situations are the same. For example, what happens when the injuries sustained are severe? This would often mean that they will need months and even years to heal. If this is the case, they may not have the luxury of time and may be overwhelmed with the deadlines.
This is when hiring a slip and fall law firm is really necessary. Of course, you will still be involved with your claims, but a representative exists so that a huge amount of burden will be taken from your shoulders.
5. They will help you receive fair compensation
Finally, if you are still questioning if you really need to hire a slip and fall lawyer, you will if you really want to win your claim. Sure, winning on your own is absolutely possible. However, if you want to increase your chances of receiving fair compensation, a lawyer will make it more attainable.
Did you know that many victims actually settled too early, resulting in an insufficient settlement amount? When you have to pay for your treatment and rehabilitation, you must be sure that you will get the compensation you need for your expenses. Otherwise, you will be on the losing end of the stick.
A legal attorney will make sure to get the numbers right. After all, they will always act with your best interests in mind.
Do you need assistance? Call the legal experts at BC Law.
Have you slipped and fallen on a private or public property? Did the accident cause you to be injured and may have even hindered your way of living? If this is the case, claiming compensation for what you never should have experienced is a right you should be able to practice.
Unfortunately, for many people, healing from their accident and filing a lawsuit can be too overwhelming. Since proving negligence takes a lot of work, you may be tempted to just let things go. However, you deserve to get justice for your pain and suffering. This is where our slip and fall attorneys in Florida can help you.
We understand the complicated process and will always be there to make it easier for you to heal and receive justice at the same time. For more information about our services, call us today at (772) 223-7757.
References
Slip & Fall Quick Facts | National Floor Safety Institute
https://nfsi.org/nfsi-research/quick-facts/