7 things to do after a bicycle accident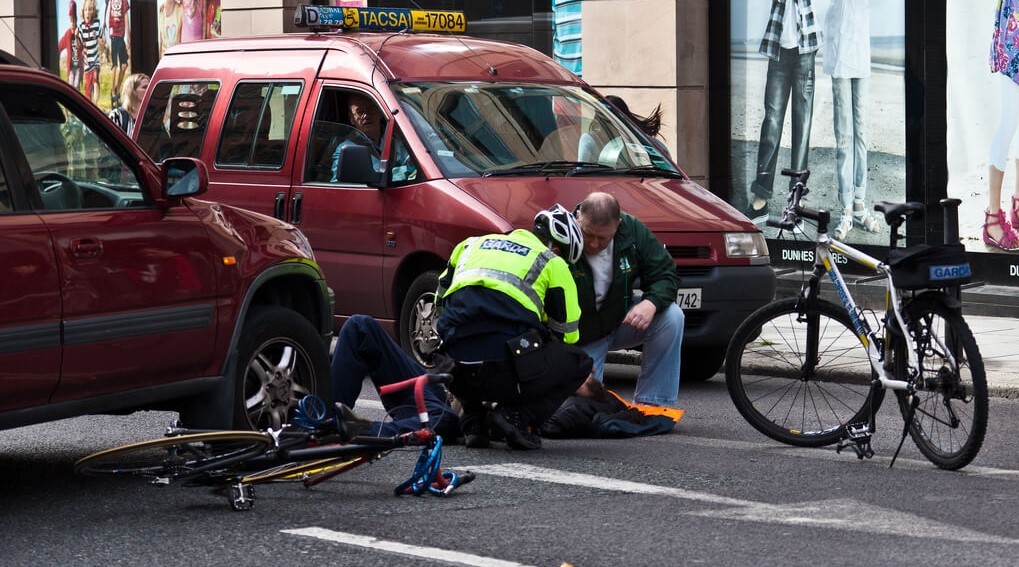 Riding a bicycle is a wonderful alternative to riding a car or even a motorcycle. Aside from the money you will save from getting gas, the health benefits of cycling are just incomparable compared to other transportation options. Unfortunately, if you are a cyclist that gets involved in an accident, chances are high that you are on the losing side of the stick since it's easier for you to get injured when you ride a bike than riding in an enclosed vehicle. When an unexpected situation happens, what should you do to protect yourself from other cyclists and motorists? Below are 7 things to do after a bicycle accident.
According to a survey conducted by AAA on the cyclists in Florida back in 2019, 36% of the participants do not make use of a helmet when riding. (1) This reckless act could be the reason why you might suffer from serious or catastrophic injuries. Sadly, even if you wear your helmet and safety gear, follow traffic rules, and do regular maintenance of your bike, accidents are just impossible to avoid completely.
Since it is inevitable, you should know what to do in case you get involved in a biking accident whether you reside in Port St. Lucie, Stuart, or anywhere else in Florida. Here are 7 tips you need to remember every time you go on a ride:
1. Attend to your body first
In an unfortunate situation where you get involved in a bicycle accident, it is crucial for you to take care of your health first. Contrary to what many people may believe, being in a bike accident does not just result in a couple of sore muscles. In fact, it is easy to break bones or suffer from a back injury after the event.
To prevent serious injuries, stop yourself from getting back up immediately in case you crash. Take a few minutes to assess your body. What are you feeling? Do you see obvious wounds, bruises, or blood? If there are any bystanders, ask them to call 911 as soon as possible.
2. Call the authorities
If you are capable of calling the police, do so immediately. In the instance where you are immobile, ask the other motorist to do it or get help from a bystander or witness.
Although it can be scary to call the authorities after an accident, their records will be necessary to address and confirm several issues later on. Also, their statements may be crucial if you want to file an insurance claim after the incident.
3. Avoid negotiating with the other party immediately
Accidents have a way of getting into your mind. The entire event can be very stressful, causing you to have an impeded judgment. In the event where the other driver or cyclist tries to negotiate or settle with you immediately after the accident, never accept their suggestions. Chances are, they may just be trying to take the easy way out of the situation, especially if they are the ones at fault.
Instead of compromising or blaming them, ask for their contact details while waiting for the authorities to come.
4. Secure pieces of evidence
Are you able to move and walk after the incident? While waiting, take pictures to document the scene. It would also be best to take notes as to what happened. Even if you have a good memory, you may still forget important details later on which could affect your claim.
5. Avoid moving your bike after the accident
Aside from taking pictures of your bike, it would be best to leave it in the position it landed after the accident. This will allow authorities to document the event properly.
6. Seek medical treatment as soon as you can
Going home immediately after a bike accident is a bad idea. Sure, you may feel fine now, but what happens when you feel extreme discomfort a couple of hours after the accident? In many instances, administering basic first aid will not be enough, especially if you broke a few bones or hit your head.
Instead of going home, make sure that you go to the hospital and get yourself examined by a medical professional after the incident. It would be best to tell your doctor or examiner what happened so that they will include your statement in their records. Doing this will be extremely helpful once you decide to file a lawsuit in the future and will be asked to show medical records.
7. Hire a lawyer that specializes in personal injury
Talking and negotiating with insurance companies on your own may not often be the best idea. Sadly, many insurance agencies would want you to settle before they have to pay a bigger sum of money for your compensation. To protect yourself, getting the help of a personal injury lawyer will allow you to be represented in a professional manner and get you fair compensation for your pain, suffering, and other necessary costs.
A lawyer will be there to handle the legal matters, secure evidence, file claims, and even represent you in court when necessary. Hence, they can be your partner in this entire stressful and confusing ordeal.
Seek consultation from qualified legal professionals
"I believe in the equality of man; and I believe that religious duties consist in doing justice, loving mercy, and endeavoring to make our fellow-creatures happy." - Thomas Paine
At BC Law, we aim to help personal injury victims and their families get compensation after being involved in an unfortunate situation or accident such as a bicycle wreck. If you or someone you care about needs professional assistance from a legal professional with decades of experience, contact our bike accident lawyers today.
When you put your trust in our law firm, you can rest assured that your case will be in good hands. Contact Barry Carothers at 1-561-468-3498 to handle your bicycle accident case in Florida today.
References
Florida has the Most Bicyclist Deaths in the U.S. | American Automobile Association, Inc.
https://media.acg.aaa.com/may-is-bike-safety-month-florida-has-most-bicycle-deaths-in-us.htm